Reward Your Employees with a
Retire Happy Lunch & Learn
Invite us in for a Retire Happy Lunch & Learn. 
Our Retire Happy is fun and delivers important & valuable information that will empower your employees to take control of their retirement and plan to Retire Happy.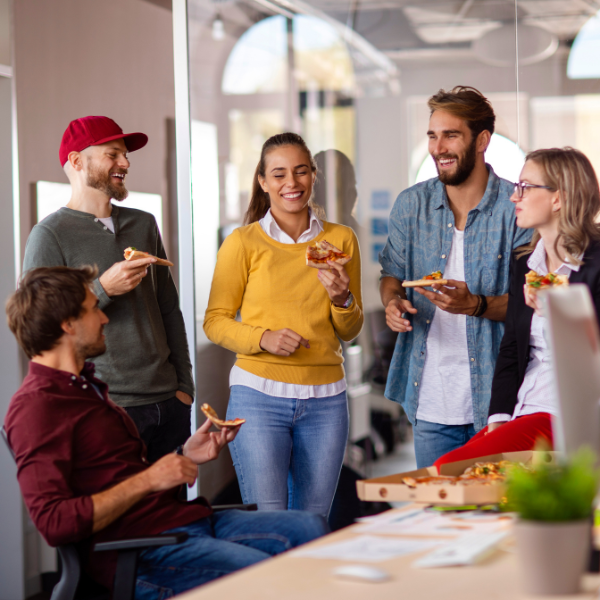 DETAILS
Our Retire Happy topic is fun, important, and valuable. In this short presentation, we emphasize the importance of retirement planning while getting your team engaged about their retirement goals.
We provide a complimentary lunch for your team during the short 25-minute Retire Happy presentation.

No cost to you or your team.

Employees that are happy, confident, and secure in their future are more productive and loyal.
The presentation is conducted at your office. (conference room or meeting area)
Organizations and businesses love having us conduct a Retire Happy lunch & learn because it is informative, fun, and adds value.
Lunch & Learns are great for team building.
Promotes collaboration: A lunchtime team-building activity can help foster collaboration and build relationships among a team.
Request Retire Happy Lunch & Learn
Please complete the details below and we will reach out to you to confirm the date, time, and lunch options.